Mabel Gastelum, Jorge Cisneros, and Raul Jimenez presented their poster entitled Pathways to Care for Latina/o Children with Cancer in Rural and Small Communities at The Border (Donna Castañeda, Faculty Mentor). Their poster won a Provost's Award at SRS 2017.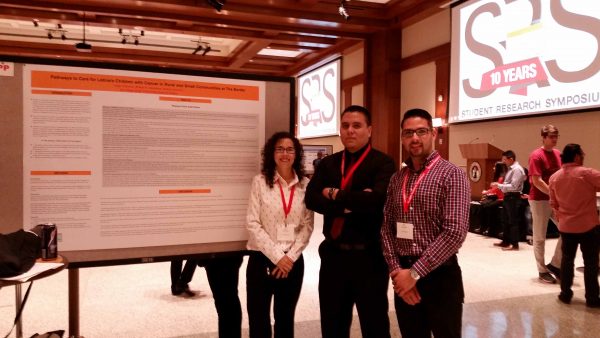 Rifqi Affan and Morgan Slauter are undergraduate students in the Spatio-Temporal Imaging Laboratory who won the Dean's Award and the Undergraduate Research Excellence Awards at the Student Research Symposium. Their research  indicates that binge drinking is associated with dysregulated brain activity during wakeful rest and in response to emotionally evocative stimuli. Mentor: Ksenija Marinkovic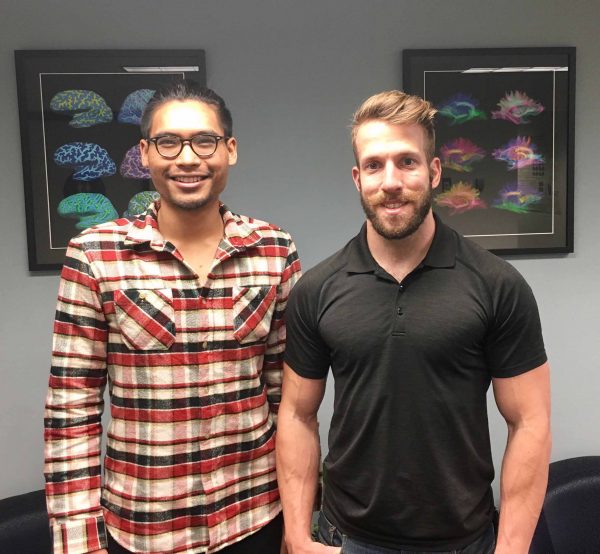 SDSU senior and ChAAMP member Meli Sarkissian presented a poster entitled, "Interpersonal Irritability as a Predictor of Depression Onset in At-Risk Adolescents" at the 10th annual SDSU Student Research Symposium. This work supported interpersonal irritability as a clinical risk factor for psychopathology onset, specifically pediatric depression, and overall poor prognostic indicator. Her findings stress the need for additional intervention development, targeting specific risk factors such as irritability. Mentor: V. Robin Weersing, Ph.D.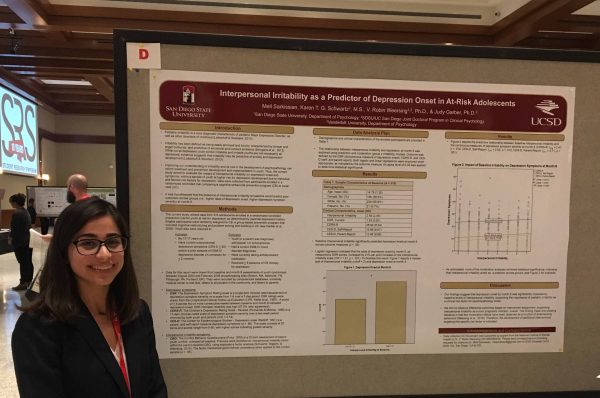 Dr. Ehrhart with his students who presented at SRS!