Oscar Kaplan Postdoctoral Fellowship in Developmental Science
Kaplan Postdoctoral Fellows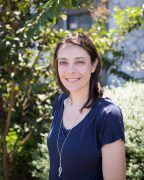 Dr. Jonni Johnson
was selected as the 2018-2020 Oscar Kaplan Postdoctoral Fellow in Developmental Science. Dr. Johnson completed her undergraduate work at the University of Pittsburgh, completing a Bachelor of Science in Psychology and minor in Administrative Justice. She completed her PhD is in Developmental Psychology at University of California, Davis, examining typical and atypical memory development and application to the legal system. Her dissertation examined eyewitness memory in youths with and without high functioning Autism Spectrum Disorder (ASD) and the efficacy of existing forensic protocols. During her tenure as 2018-2020 Kaplan fellow, she will work with Dr. Axel Muller as she gains foundational knowledge in using developmental neuroscience techniques to document neural connections and activity associated with memory functioning in those with and without ASD. Using multi-modal neuroscientific methodologies, products of the fellowship will help raise awareness about how children, youths, and adults with ASD remember, and offer insight into the adequacy of existing societal accommodations.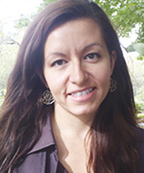 Argero Zerr, Ph.D. By a unanimous decision of this year's Kaplan Postdoctoral Fellowship selection committee (Dr. Susan Brasser, Dr. Alan Litrownik, & Dr. Judy Reilly), Dr. Argero Zerr has been selected as the next Kaplan Postdoctoral Fellow (2014-2016). Argero Zerr, Ph.D. received her undergraduate degree from the University of Michigan and her masters and doctoral degrees in developmental psychology from Arizona State University. After graduate school, she completed a two-year fellowship at the University of Oregon's Child and Family Center and Prevention Science Institute. Her program of research broadly focuses on the study of familial and cultural factors related to the development and treatment of youth internalizing problems. As part of the Kaplan Fellowship, she will be working under the mentorship of Drs. Robin Weersing and May Yeh to study the dissemination and implementation of community-based mental health services, with a particular emphasis on internalizing problems and culturally diverse youth and families.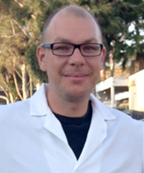 Nathen J. Murawski, Ph.D., Dr. Nathen J. Murawski is the fifth recipient of San Diego State University's Oscar Kaplan Postdoctoral Fellowship in Developmental Issues. His recent work has focused on the detrimental effects of alcohol exposure during early development on brain and behavior using a model of Fetal Alcohol Spectrum Disorders (FASD). There is a significant need to develop safe and effective treatments to improve cognitive outcomes in FASD. Here, Dr. Murawski presents his work examining the effectiveness of supplemental choline at mitigating behavioral impairments and associated changes in the brain using a model of FASD. His findings highlights a number of factors that contribute to the effectiveness of choline supplementation, including sex, age, and the timing of choline supplementation.
Dr. Murawski received his undergraduate degree in psychology, graduating with honors from California State University, Sacramento. He received his Ph.D. in psychology from the University of Delaware, with a concentration in behavioral neuroscience. His research in developmental behavioral neuroscience has examined both the ontogeny of learning and memory and developmental disorders affecting cognition, such as Autism and Fetal Alcohol Spectrum Disorders. In addition to continuing this line of research, Dr. Murawski has also taught a graduate seminar in physiology and behavior at SDSU. Outside of lab, Nathen has a deep interest in classical literature and is currently training for his second triathlon.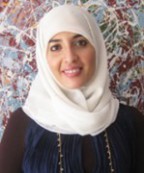 Sawssan Ahmed, Ph.D., has been selected as the next Oscar Kaplan Post Doctoral Fellow. Dr. Ahmed received her undergraduate degree with honors in Psychology and Arabic studies from the University of California Los Angeles, where she was a University of California Regents Scholar. She then completed her Master's and Doctoral degrees in Clinical Psychology at Wayne State University with minors in Community Psychology and Quantitative Methods under the mentorship of Drs. Paul Toro and Rodney Clark. During graduate school she served as the student representative for the Community Psychology Division of the American Psychological Association. Her research explored the relationship between socio-cultural factors (including perceived racism, religiousness and ethnic identity) and the physical and mental health of adolescents of color with a specific interest in Arab American adolescents. After graduate school, she completed a one year fellowship at UCLA's Center for Culture, Trauma and Mental Health Disparities. Dr. Ahmed will be working with Dr. May Yeh where she will continue to study the link between socio-cultural factors and health disparities, focusing not only on psychological symptoms, but also service use and help-seeking behaviors in adolescents of color.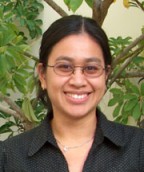 Nirelia Idrus, Ph.D. was selected as the third Kaplan Fellow (2007-2009). After graduating with Honors as an undergraduate, Nirelia continued her education at the University of Otago, Dunedin, New Zealand, completing her Ph.D. in the Department of Anatomy and Structural Biology in the School of Medicine. During her graduate career, she served as an instructor for numerous courses within the School of Medicine. Her teaching skills have been further developed outside the University as well, where, as an accomplished violinist, she teaches music to students of all ages. Dr. Idrus spent her graduate career studying the effects of prenatal alcohol exposure on brain development, with the goal of understanding how alcohol consumption by pregnant women damages the fetal brain. Specifically, she identified critical periods of development when various brain regions are vulnerable to alcohol exposure.
During her postdoctoral fellowship, Dr. Idrus worked with her mentor, Dr. Jennifer Thomas, to continue to examine the effects of alcohol on fetal development, focusing not only on brain damage, but also behavioral alterations. Specifically, she examined the mechanisms by which alcohol disrupts brain development and how these disruptions affect behavioral development. She also examined therapeutic interventions that may reduce the severity of this brain damage.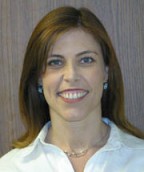 Laura J. Proctor, Ph.D., was the second recipient of the Kaplan Fellowship (2004-2006). She received her undergraduate degree in literature from University of California-San Diego, where she participated in the UC Education Abroad Program at the Pontificia Universidad Catolica in Lima, Peru. After working as a journalist in San Francisco, Los Angeles, and Guatemala City, she directed the program development office of the Mexican Institute for Family and Policy Research in Mexico City. She Received her doctoral degree in child and family clinical psychology from the University of Southern California under the mentorship of Dr. Gayla Margolin. As the Kaplan Fellow, Laura researched maladjustment and resilience in children exposed to violence and other adversities. Her primary mentor was Professor Joseph. M. Price.
Laura is currently a research scientist at the Child and Adolescent Services Research Center (CASRC) and adjunct faculty in the Psychology Department at SDSU. She was recently awarded a K01 Career Development Award from the National Institute on Drug Abuse to study trajectories of adverse childhood experiences and adolescent substance use.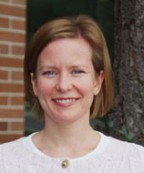 Kristin M. Hawley, Ph.D., was the inaugural Kaplan Fellow (2002-2004). Kristin received her undergraduate degree summa cum laude from the University of Missouri-Columbia and her masters and doctoral degrees in clinical psychology from the University of California – Los Angeles under the mentorship of D. John Weisz. Kristin's research focuses on increasing the evidence base for youth mental health services. Her primary mentor as Kaplan Fellow was Professor Alan J. Litrownik.
Kristin is now an assistant professor in the Department of Psychological Sciences at the University of Missouri – Columbia where she continues to examine both (a) mental health practices that promote or hinder positive outcomes for children and families receiving services, and (b) clinician training practices that promote implementation of research supported practices within service settings. Her lab webpage can be found at http://web.missouri.edu/~hawleyk/