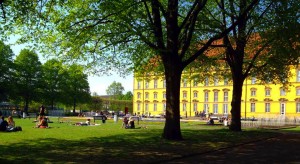 One part of the university is situated in the city centre, and the other part is situated in the district of Westerberg, close to the city centre. Students can reach both locations easily by bus.  Furthermore, each institute or faculty has its own branch library. Student residences are located all over the city, in the centre as well as in several districts. Cafeterias are found at both university locations.
Some details about the two university locations:
Location Innenstadt
Right next to the castle you can find amongst others: the History Institute, the Institutes for Languages, Media, Cultural Sciences, Economics, Business Management and Law as well as the university library and the entire university administration including the president's office. Click here to see map.
Location Westerberg
In this part of the university you can find the Institute for Mathematics and the Natural Sciences. Click here to see map.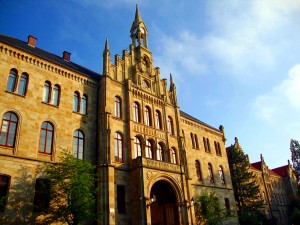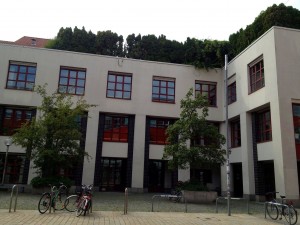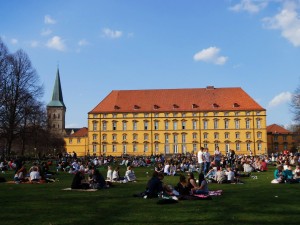 The garden of the university