Culinary highlights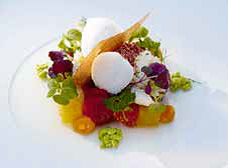 Osnabrück is a haven for all gourmets. This is not only because Thomas Bühner of the restaurant "la vie" was awarded with his third Michelin star. Those who like it more rustic will enjoy one of the breweries, and the confectionery "Leysieffer" has been the first address for sweet treats for more than 100 years. Speaking of tradition: The restaurant Walhalla is Osnabrück's oldest inn. You will find culinary delights of every kind and for every taste in Osnabrück. The restaurant "la vie" – in the heart of Osnabrück's Old Town – boasts three Michelin stars as well as 19 Gault Millau points. Thomas Bühner and Thayarni Kanagaratnam have been running the restaurant since 2006. The strict testers certify Thomas Bühner's "perfectly arranged creations which satisfy highest standards of enjoyment."
Another refined address in the city is the restaurant "Vila Real" at "Steigenberger Hotel Remarque". Maitre d' Andreas Klatt runs the small, very stylishly furnished restaurant that has been awarded several prizes.
Those who prefer plainer cooking will relish the fresh local ingredients which make a typical Osnabrück meal. In spring, there is "Spargel" (asparagus) in every conceivable variety, in winter there is "Grünkohl", served up with "Kasseler" or "Grützwurst". Both are popular specialties from the regional cuisine.
City tip:
Where everyone meets everyone: The Saturday Farmers Market next to the cathedral.
Shopping with flair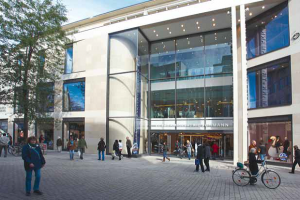 Stores and boutiques at the "Neumarkt", modern shopping arcades on "Große Straße" and "Krahnstraße", exquisite small shops in the Heger Tor quarter: The mixture of Old Town and modern shopping streets next door makes Osnabrück attractive for city strolling. Cafés, bistros and pubs are nearby and always good for a little break.
Events
May Week Festival Northern Germany's unique inner city festival. 10 days of music, comedy and open-air show. Every year during the 2nd week in May.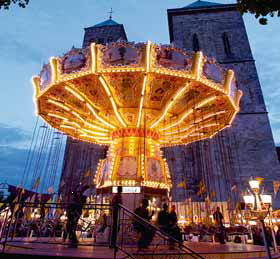 Osnabrück Wine Days In vino veritas a local wine tasting session for wine buffs next to the Town Hall in the Old Town. In late summer.
Morgenland Festival Since 2005, the Morgenland Festival Osnabrück has devoted itself to the fascinating world of Middle Eastern music: An important venue for musicians and music enthusiasts from East and West. Every two years in late summer.
Cultural Night Experience the cultural diversity of the city – a night of outstanding cultural entertainment. Last Saturday in August.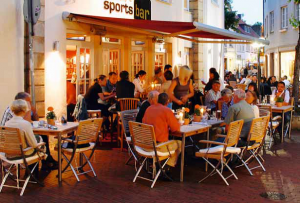 Christmas Market Simply enchanting and one of the most beautiful of the North is the historic Christmas Market in front of Town Hall and St Peter's Cathedral. Atmospheric bright lights illuminate the Old Town. From end of November to December 22nd.