Sightseeing in the midst of Osnabrück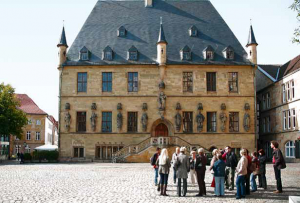 Town Hall of the Peace of Westphalia  Finished in 1512, the Town Hall in late-gothic style took more than 25 years to build. Just like in neighboring Münster, the Peace of Westphalia was negotiated here, ending the Thirty Years' War (1618-1648). Inside the hall, 42 portraits show the envoys of the peace congress as well as the rulers of that time. The most valuable pieces in the treasure chamber include the Emperor's Cup, the replica of the Treaty of Westphalia, and the Osnabrück militia's necklace. Also to be seen on the upper floor is a model which shows Osnabrück in 1633.
Old Town The Market Square and the surrounding old town is definitely worth a visit with its half timbered houses and vault houses from the middle ages. Next to the historical square you will find the "Bürgerbrunnen" (fountain) illustrating important events in Osnabrück's history.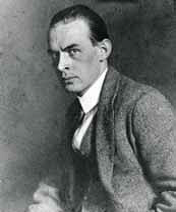 Since its foundation by Charlemagne, the "Dom St. Peter" (St Peter's Cathedral) has been the religious center of the bishopric Osnabrück for more than 1225 years. The current architectural style dates back to the late Romanesque period in the 13th century. Exhibits that cover a period of more than one thousand years are preserved in the cathedral. The bronze font (1225), which has been used for christenings for almost eight centuries, the Romanesque triumphant cross and the tranquil cloister are especially worth mentioning.
Felix Nussbaum Museum The museum, designed by the New York architect Daniel Libeskind, is home to the internationally renowned Felix Nussbaum collection. Like no other painter, his impressive works record the stations of his life, from the "happy childhood" in a Jewish merchant family, via initial artistic success in Berlin, to the despair of a persecuted Jew living in Belgian exile. The creative tension between architecture and painting encourages us never to forget the Holocaust in Europe.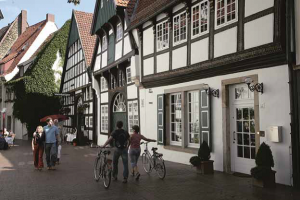 Additional museums
Museum of Cultural History
Diocesan Museum contains liturgical instruments, relics and precious jewels from 1,200 years ago
Art Gallery Dominican Church presenting contemporary art
Museum of Industrial Culture shows the history of the industrialization in Osnabrück
Erich Maria Remarque Peace Center offers insights into the life, works and global impact of Erich Maria Remarque
Schölerberg Museum for Nature and Environment / Planetarium conveys the ecological connections of the regional environment
CITY TIP
The City card is a ticket for all buses within the city,
including free admission to six museums in Osnabrück plus a voucher booklet for other interesting cultural activities. Read more about the City Card here.