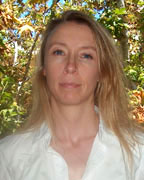 Susan M. Brasser, Ph.D.
Associate Professor
Associate Advisor, Master's Program
Department of Psychology
San Diego State University
6505 Alvarado Road, Ste. 112
San Diego, CA 92120-4913
Office Location: ALV-6505/112
Mail Code: 1863
Phone: (619) 594-8652
FAX: (619) 594-1895
Email: sbrasser@sdsu.edu
Research Interests
My primary interests are in studying the physiological mechanisms of action of ethanol on the nervous system that regulate behavioral ingestion of the drug. Goals are to identify specific substrates with which ethanol interacts that are involved in controlling intake and to determine how variation in those substrates leads to excessive consumption. My research utilizes pharmacological and genetic manipulations (i.e., selectively bred lines and knockout models) combined with quantitative measures of ingestive behavior and in vivo electrophysiology to address these issues.
A second current area of investigation focuses on how dietary/nutritional factors interact with ethanol consumption to influence mechanisms underlying risk for chronic disease, including inflammatory signaling, oxidative stress, lipid metabolism and the gut microbiome.
Lab: Behavioral Neurobiology
Education
Ph.D. Institution: State University of New York at Binghamton
Postdoctoral: Johns Hopkins University School of Medicine
Recent Publications
Wells N, Quigley J, Pascua J, Pinkowski N, Almaiman L, Brasser SM, Hong MY. Effects of low-to-moderate ethanol consumption on colonic growth and gene expression in young adult and middle-aged male rats. PLoS One. 2020 Dec 16;15(12):e0243499. doi: 10.1371/journal.pone.0243499. PMID: 33326448.
Justice M, Ferrugia A, Beidler J, Penprase JC, Cintora P, Erwin D, Medrano O, Brasser SM, Hong MY. Effects of Moderate Ethanol Consumption on Lipid Metabolism and Inflammation Through Regulation of Gene Expression in Rats. Alcohol Alcohol. 2019 Jan 1;54(1):5-12. doi: 10.1093/alcalc/agy079. PMID: 30423027; PMCID: PMC6324654.
Kosnicki KL, Penprase JC, Cintora P, Torres PJ, Harris GL, Brasser SM, Kelley ST. Effects of moderate, voluntary ethanol consumption on the rat and human gut microbiome. Addict Biol. 2019 Jul;24(4):617-630. doi: 10.1111/adb.12626. Epub 2018 May 11. PMID: 29750384; PMCID: PMC6230504.
Klarich DS, Penprase J, Cintora P, Medrano O, Erwin D, Brasser SM, Hong MY. Effects of moderate alcohol consumption on gene expression related to colonic inflammation and antioxidant enzymes in rats.
Alcohol
. 2017 Jun;61:25-31. doi: 10.1016/j.alcohol.2017.02.179. Epub 2017 Apr 18. PMID: 28599714
Godfrey J, Jeanguenin L, Castro N, Olney JJ, Dudley J, Pipkin J, Walls SM, Wang W, Herr DR, Harris GL, Brasser SM. Chronic voluntary ethanol consumption induces favorable ceramide profiles in selectively bred alcohol-preferring (P) rats. PLoS One. 2015 Sep 25;10(9):e0139012. PMID: 26405804
Klarich DS, Brasser SM, Hong MY. Moderate alcohol consumption and colorectal cancer risk. Alcohol Clin Exp Res. 2015 Aug;39(8):1280-91. Epub 2015 Jun 25. PMID: 26110674
Brasser SM, Castro N, Feretic B. Alcohol sensory processing and its relevance for ingestion. Physiol Behav. 2015 Sep 1;148:65-70. Epub 2014 Oct 7. PMID: 25304192
Brasser SM, Silbaugh BC, Ketchum MJ, Olney JJ, Lemon CH. Chemosensory responsiveness to ethanol and its individual sensory components in alcohol-preferring, alcohol-nonpreferring and genetically heterogeneous rats. Addict Biol. 2012 Mar;17(2):423-36. Epub 2011 Nov 29. PMID: 22129513
Lemon CH, Wilson DM, Brasser SM. Differential neural representation of oral ethanol by central taste-sensitive neurons in ethanol-preferring and genetically heterogeneous rats. J Neurophysiol. 2011 Dec;106(6):3145-56. Epub 2011 Sep 14.PMID: 21918002
Brasser SM, Norman MB, Lemon CH. T1r3 taste receptor involvement in gustatory neural responses to ethanol and oral ethanol preference. Physiol Genomics. 2010; 41:232-243. Epub 2010 Feb 9. PMID: 20145204
Ellingson JM, Silbaugh BC, Brasser SM. Reduced oral ethanol avoidance in mice lacking transient receptor potential channel vanilloid receptor 1. Behav Genet. 2009 Jan;39(1):62-72. Epub 2008 Oct 7. PMID: 18839303
Brasser SM, Mozhui K, Smith DV. Differential covariation in taste responsiveness to bitter stimuli in rats. Chem Senses. 2005 Nov;30(9):793-9. Epub 2005 Nov 2. PMID: 16267162
Donny EC, Brasser SM, Bigelow GE, Stitzer ML, Walsh SL. Methadone doses of 100 mg or greater are more effective than lower doses at suppressing heroin self-administration in opioid-dependent volunteers. Addiction. 2005 Oct;100(10):1496-509. PMID: 16185211
Brasser SM, McCaul ME, Houtsmuller EJ. Alcohol effects during acamprosate treatment: a dose-response study in humans. Alcohol Clin Exp Res. 2004 Jul;28(7):1074-83. PMID: 15252294
Lemon CH, Brasser SM, Smith DV. Alcohol activates a sucrose-responsive gustatory neural pathway. J Neurophysiol. 2004 Jul;92(1):536-44. Epub 2004 Feb 25. PMID: 14985409