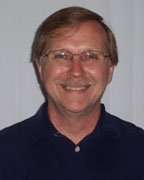 Joseph M. Price, Ph.D
Professor
Department of Psychology
College of Sciences
San Diego State University
6363 Alvarado Court, Suite 103
San Diego, CA 92120-4913
Office Location: Alv-6363 Ste. 103/6
Mail Code: 1863
Phone: (619) 594-5241
Fax: (619) 594-6780
E-Mail: jmprice@sdsu.edu
Research Interests:  Dr. Price's research focuses on understanding the parameters of the social-environmental conditions (i.e., parent and peers relationships) necessary for normal development, the consequences for individual development when social-environmental conditions fall outside the species-normal range, and how best to develop and implement intervention programs for children whose social-environmental conditions fail to provide the conditions necessary for normal development. Toward this end, Dr. Price's recent research has focused on examining the social development and social cognitive processes of various populations of maltreated children, including children living with their natural parents and those living with foster caregivers, and examining the role friendships and peer relationships play in either exacerbating or ameliorating the psychosocial problems that develop as a consequence of maltreatment. Dr. Price's current research efforts focus on examining the effectiveness of a foster parent training program (The KEEP Intervention), based on principles from the Parent Management Training Model, in decreasing behavior problems among children and adolescent in foster care and preventing foster placement disruptions. Complementing this research, is research on the processes involved in implementing evidence-based parent training within Child Welfare systems of care.
Students have opportunities for learning how to assess family characteristics, parenting patterns, child and adolescence behavior and mental health, coding observations of intervention content and process variables, analyzing cross-sectional and longitudinal data, preparing findings for professional conferences and papers, and working with a team of researchers in using experimental, quasi-experimental, and correlational designs to examine linkages between parent-child interactions, intervention effectiveness, and processes involved in the implementation of evidence-based interventions in real world settings.
Lab: Developmental Psychopathology
Recent Publications:
Kim, H. K., Buchanan, R., & Price, J. M. (2017).  Pathways to Preventing Substance Use Among Youth
in Foster Care. Prevention Science, 18, 567-576.
Perry, K. & Price, J.M. (2017). The Role of Placement History and Current Family Environment in
Children's Aggression in Foster Care.  Child and Family Studies, 26, 1135-1150.
Price, J. M., Roesch, S., Walsh, N. E., Landsverk, J. (2015).  Effects of the KEEP Foster Parent
Intervention on Child and Sibling Behavior Problems and Parental Stress During a Randomized
Implementation Trial. Prevention Science, 16, 685-695.
Anderson, K. G., Brackenbury, L., Quackenbush, M., Buras, M., Brown, S. D. & Price, J.M. (2014 ).
A-SIDE: Video simulation of teen alcohol and marijuana use contexts. Journal of Studies on Alcohol
and Drugs, 75, 953–957.
Price, J. M., Chiapa, A., & Walsh, E. N. (2013).  Predictors of externalizing behavior problems in early
elementary-aged children: The role of family and home environments.  Journal of Genetic
Psychology, 174, 464-471.
Buchanan, R., Chamberlain, P., Price, J. M. & Sprengelmeyer, P. (2013).  Examining the equivalence of
fidelity over two generations of KEEP  implementation: A preliminary analysis Children and Youth
Services Review, 35, 188-193.