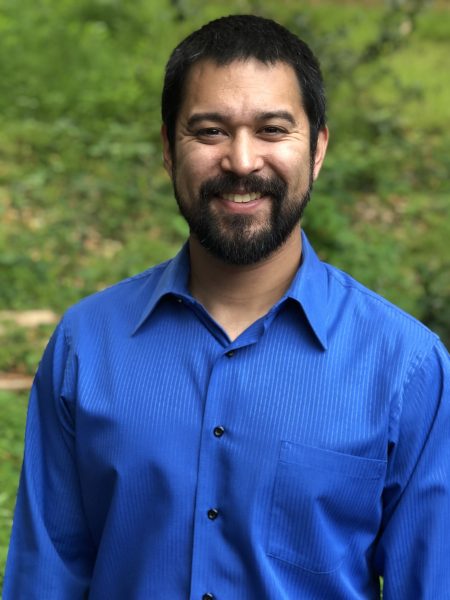 Congratulations to David Perry, a master student in the SDSU Department of Psychology who was awarded the Becky Award for his thesis entitled: "Does Ethnic Diversity in Neighborhood Schools Moderate the Relationship Between Neighborhood-Level Ethnic Diversity and Individual Implicit Perceptions of National Identity."
The Bryson-Kissinger family established the Rebecca Bryson-Kissinger Memorial Award in 2000 to honor the memory of their former faculty colleague, who for many years served as the Department's graduate adviser.  The award, affectionately known as the "Becky," is given to the master's student in the Department of Psychology whose thesis has been selected as the best from among those submitted during that academic year.
David Perry developed his thesis under the guidance of Dr. Thierry Devos and Dr. Melody Sadler. Their recent work focuses on the relationship between the ethnic diversity of the contexts in which people live (such as neighborhoods and cities) and residents' implicit perceptions of ethnic minorities. David's thesis sought to extend this research by positing that implicit ethnic perceptions may be affected not just by the diversity of the context as a whole, but also by the diversity of the social institutions within each context, in this case neighborhood schools. He explored this idea using archival data from multiple sources (such as the U.S. Census and Project Implicit) and multi-level modeling analyses. David hopes to utilize the skills he learned in the MA program within the field of policy research.
Sincere thanks are due to committee members Dr. Jeff Conte and Dr. Jennifer Thomas. Congratulations to both David Perry and his mentor Thierry Devos!