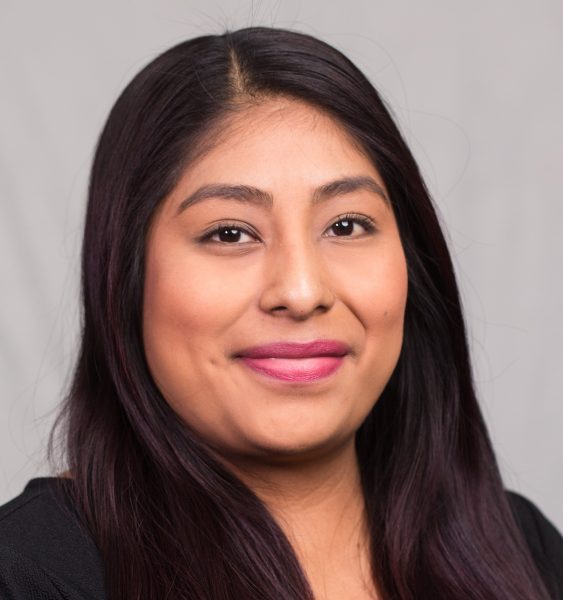 Congratulations to Masters Student Maribel Cruz Reyes, she was selected as one of the 2019-20
Sally Casanova Scholars
, a California State University award to help students with economic and educational disadvantages pursue doctoral programs. The award comes with one-on-one mentoring, opportunities to connect with doctoral programs at universities, and a $3,000 pre-doctoral scholarship, and aims to increase diversity in faculty ranks.
"Always a top student in high school, academics came easily to Maribel Cruz Reyes, who is the second of four children raised in Escondido by a homemaker mother and a father with his own landscaping business. She is the first in her family to go to college, and is a second-year graduate student in social psychology. 
Scholarships, need-based aid, a work-study program, and a summer job made it possible to attend the University of Redlands for her bachelor's degree. 
She sought out SDSU and mentor 
Dustin Thoman
 for her master's because the program offered her the opportunity to combine two subjects close to her heart.
"I meshed my love for teaching and understanding behavior and wound up in social psychology with an education focus," Cruz Reyes said.  "My dream is to finish my Ph.D. and be faculty at a university that encourages teaching with continued research."
She is considering the joint doctoral program with SDSU and UCSD, along with other programs. Her research focus is to better understand persistence in higher education with underrepresented minority students. 
"The reason why I'm doing all this is to give back to my community and to my parents who sacrificed so much to help me get here. I'd like to show my community that hard work does pay off," she said.
The Casanova Scholars award is "a validation of all of the work I've done, it will help financially but it will also open up a lot of doors for me which is the most valuable as a minority student," Cruz Reyes said". 
Sally Casanova award


The CSU awards are open to upper-division undergraduate and graduate students. The scholarship helps defray the costs associated with visiting doctoral-granting institutions to explore opportunities for continued study and travel to professional meetings.  It also can be used for graduate school applications, test fees and research materials, among other expenses.
The SDSU recipients are among 75 Sally Casanova Scholars selected by a committee of CSU and University of California representatives. The award is named in memory of a former associate vice president for academic affairs and dean of graduate studies at CSU Dominguez Hills who launched the pre-doctoral program in 1989.
http://newscenter.sdsu.edu/sdsu_newscenter/news_story.aspx?sid=77767