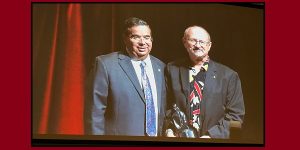 Every year, San Diego State University awards excellent faculty members who have greatly contributed to the university or who have excelled in areas such as professional activity, teaching, and other services.
Dr. Georg Matt was awarded a SDSU Alumni Distinguished Faculty Award for his significant contributions to the university. SDSU NewsCenter article: Seven Faculty Members to Receive Awards for Outstanding Faculty Contributions.
Congratulations to Dr. Matt on this very well-deserved honor!