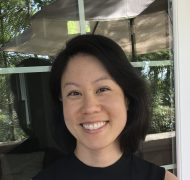 Tristen Inagaki, Ph.D.
Assistant Professor
Department of Psychology
College of Sciences
San Diego State University
Office or Lab: 6505 Alvarado Ct., Suite 102 and 216     Phone:
Office Hours: by appointment
Email: tinagaki@sdsu.edu
Lab: SHAN Laboratory 
Research Interests: Why do we need and thrive off social connection? Why does feeling disconnected from others lead to worse health? Research in the Social-Health and Affective Neuroscience lab uses a combination of brain imaging (fMRI), pharmacology, psychophysiological, and PNI methods in order to answer these questions. Ultimately,we aim to understand how we fulfill and maintain our social connection needs across the lifespan.