Congratulations to the thirteen SDSU undergraduates who presented their posters on cancer disparities at the
International Cancer Education Conferenc
e in Salt Lake City the past 3 days along with their UCSD counterparts (a total of 31 students presented posters!).  Twelve of the SDSU undergraduates were supported via my NCI grant,
Creating Scientists to Address Cancer Disparities
.  The other SDSU student was supported via the SDSU/UCSD Cancer Partnership.
Notably, Shawn Barrowcliff, who is mentored by
Dr. Georg Matt
, won the award for Best Student Poster.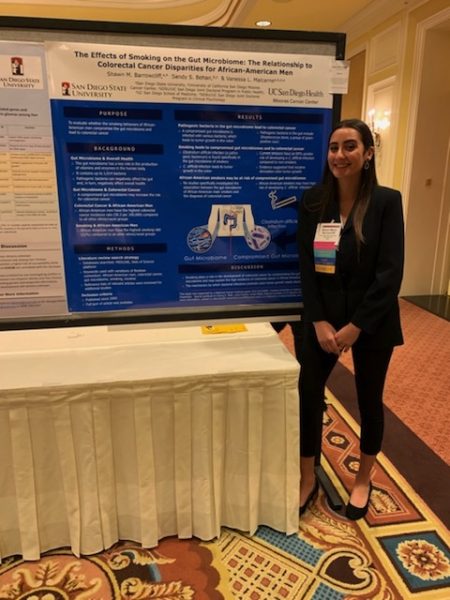 All of the students did a wonderful job, and received compliments from Dr. Jeannette Korczak, NCI's Program Director for Cancer Research Education Grants, who was attending the meeting.

Thanks to the wonderful faculty who mentored students during the summer program.